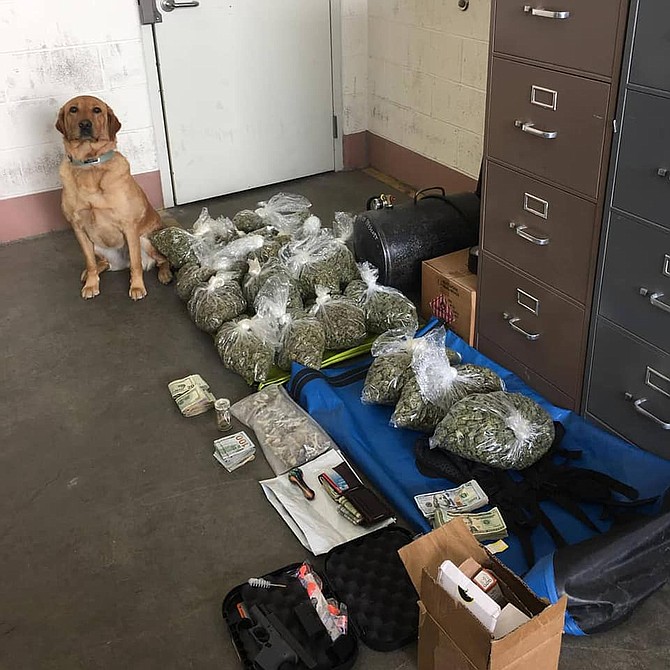 Prescott Police Department K9 Blue poses next to a large amount of marijuana and other contraband seized during a drug bust in early April 2019. As of July 1 2019, Blue and his handler, officer Shawn Bray, were assigned to assist Partners Against Narcotics Trafficking with drug interdiction and investigations. (Prescott Police Department/Courtesy, file)
Stories this photo appears in: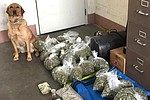 Faced with an imminent funding crisis, law enforcement members of Partners Against Narcotics Trafficking (PANT) agreed this last budget cycle to speak with their respective governing bodies about increasing financial support for the countywide multi-agency drug enforcement task force.
By By MAX EFREIN: Contributing Reporter
August 24, 2019