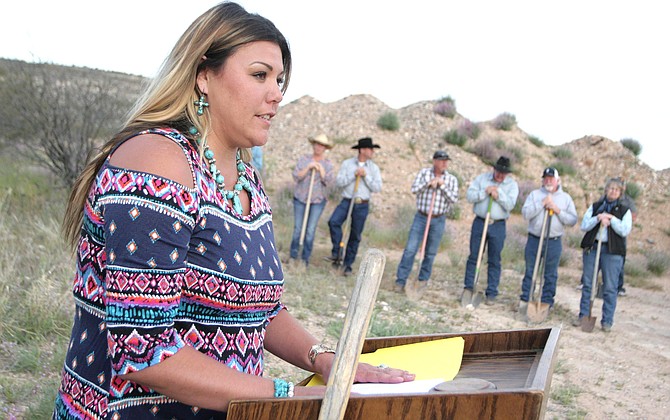 In April, the Camp Verde Arena Association broke ground on the 35.61-acre equestrian center to the east of the Camp Verde Sports Complex. Pictured, Camp Verde Arena Association President Mary Phelps. VVN/Bill Helm
Stories this photo appears in: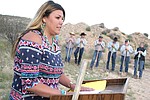 Camp Verde's equestrian center will open "once our facility is safe and we meet all codes," Mary Phelps told the Camp Verde Town Council at its Wednesday, Jan. 15 meeting.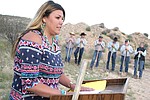 A new 110-acre sports complex and a 36-acre equestrian center dominated headlines in Camp Verde in 2019, as did the new marshal's commitment to transparency, the retirement of his right-hand man, and departure of the town's community development director.