Photo courtesy of Paulo Scardina
Stories this photo appears in: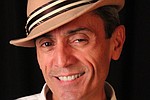 Sedona's Steakhouse89 hosts some of Sedona's best performers like Eric Williams, Paulo, David Vincent Mills, Dave Len Scott, Gina Machovina and Phil Rossi.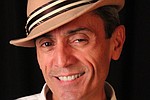 He is suave. He is sophisticated. He is classy. He is talented. He is Sedona's own Paulo Scardina and he keeps the music real and flowing on Friday nights at the Steakhous89 Bar & Lounge.