Cottonwood City Manager Ron Corbin. VVN/Vyto Starinskas
Stories this photo appears in: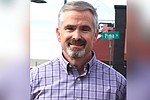 YAVAPAI COUNTY - Local leaders don't have exact numbers yet for how the temporary closure of hundreds of businesses in Yavapai County will affect overall sales tax revenue for Fiscal 2020 — they simply know it's going to be a huge drop.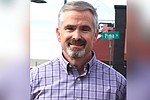 Two positions with titles that might be unfamiliar to Cottonwood residents are set to be filled in the month ahead as City Manager Ron Corbin shuffles the economic development and branding.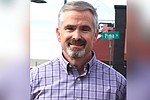 Having completed about six months on the job, Cottonwood City Manager Ron Corbin took time to reflect on how things have gone so far, and what have been the biggest surprises and adjustments along the way.