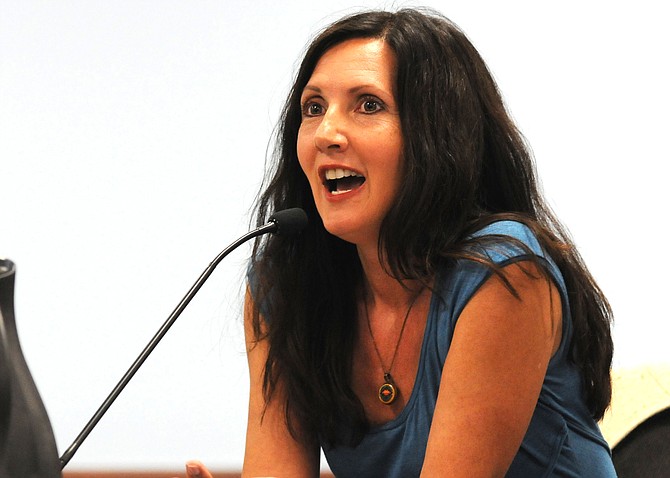 APS customer Stacey Champion tells state utility regulators on Wednesday they acted improperly in approving a rate hike for the company and urged them to roll back the charges. Capitol Media Services photo by Howard Fischer.
Stories this photo appears in: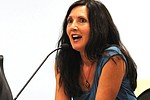 Late Wednesday, state utility officials rejected a last-ditch plea by an Arizona Public Service customers to undo the rate hike they approved for the state's largest electric company in 2017.