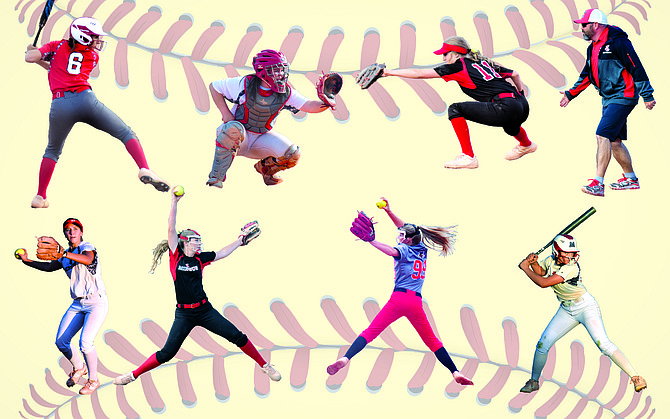 From left top row: Maddie Bejarano Region Offensive Player of the Year and
first team, Jasmine Shults first team, Lexi Ough first team and John Brown Region Coach of the Year. From left bottom row: Lacey Saravo second team, Chloe Shults second team, Alexis Ayersman second team, Dylan Sweeney honorable mention. VVN/James Kelley
Stories this photo appears in:
After their strong season, Mingus Union softball had a slew of players receive recognition from the Grand Canyon Region.