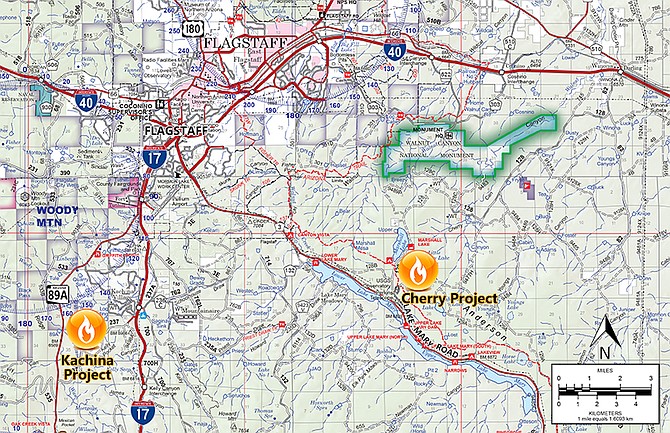 According to a Coconino National Forest press release, "favorable weather conditions" are expected for burn projects near Kachina Village and Anderson Mesa, both geared to remove "excess fuels" from these areas. Courtesy Coconino National Forest
Stories this photo appears in:
Smoke from the fire filled the Verde Valley over the weekend, but "winds should shift" by 11 a.m. Monday from the southwest to the northeast. The shifting direction of the wind "should shift the smoke away from the Verde Valley," Barnett said.