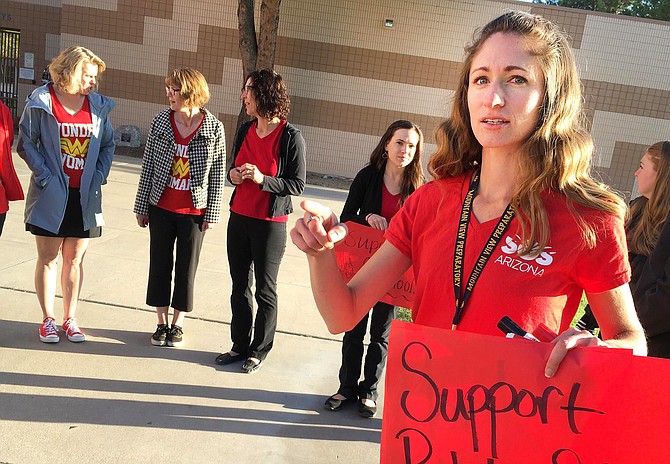 To make ends meet, Camp Verde High School Spanish teacher Katy Potter works a second job, at Blackmarr's Furniture in Sedona. Potter is pictured during last year's Red for Ed movement. VVN/Bill Helm
Stories this photo appears in: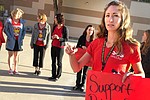 CAMP VERDE – It was while studying Spanish in high school that Katy Potter decided that she wanted to become a teacher.