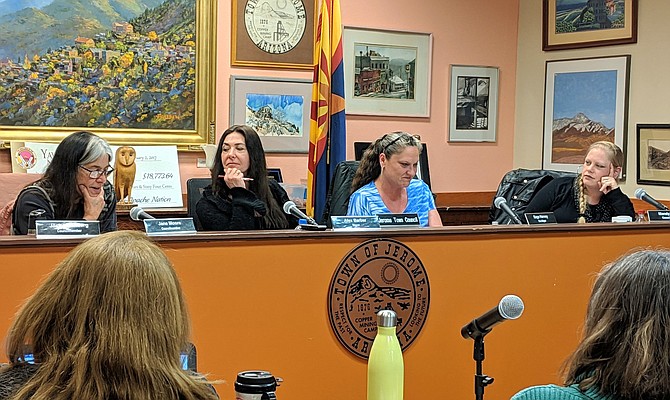 Jerome Town Council unanimously voted to support ratification of the Equal Rights Amendment during Tuesday's regular meeting. Council Member Mandy Worth, far right, sponsored the item. "I find it interesting that statistically it shows that 80 percent of people in the U.S. think that women have equal rights under the constitution and we don't," she said. "Yet studies also show that 94 percent of Americans agree that they should." VVN/Kelcie Grega
Stories this photo appears in: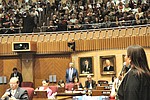 PHOENIX -- A bid to force a vote on having Arizona ratify the Equal Rights Amendment faltered Wednesday when every Republican senator present refused to allow it.