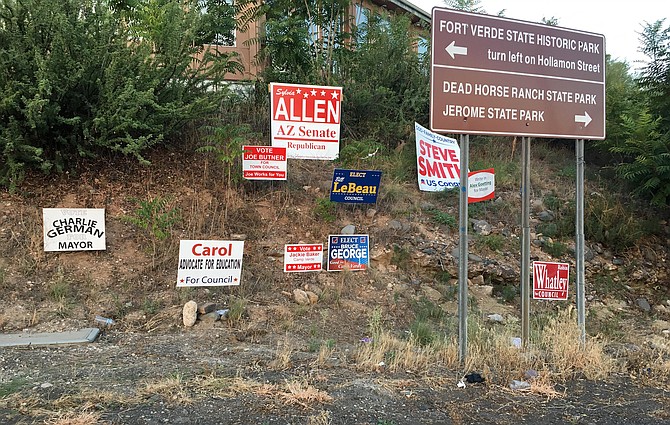 It's possible that Camp Verde could prohibit political signs on Finnie Flat Road if council were to designate SR 260 between I-17 and Finnie Flat Road, as well as Finnie Flat Road and Main Street as a commercial tourism zone. VVN/Bill Helm
Stories this photo appears in: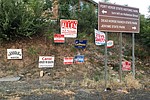 Arizona Revised Statute 16-1019 says it's a class 2 misdemeanor to remove, cover or alter in any way a political campaign sign. But the statute says nothing about prohibiting such signs.