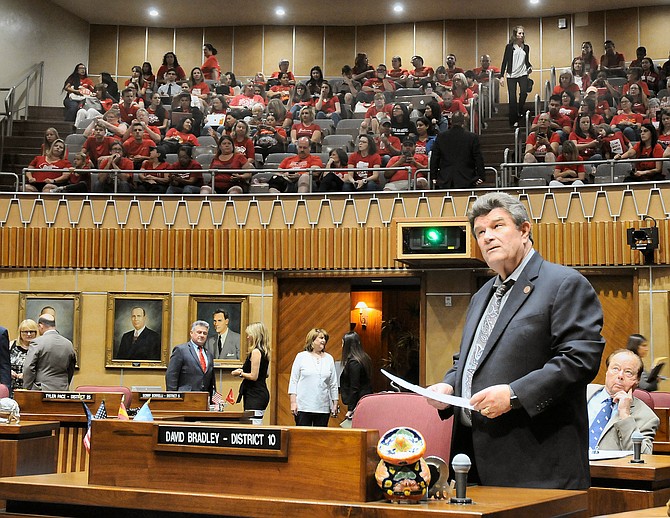 With educators in red watching in the gallery, the Arizona Senate prepares to debate the $11.8 billion spending plan earlier this year, with Minority Leader David Bradley in the foreground. A new survey shows, by and large, Arizonans want to see more spending on education. (Capitol Media Services photo by Howard Fischer)
Stories this photo appears in:
EMBARGOED A new survey by the Morrison Institute finds that Arizonans want to spend more money on education.
Rebuffing Democrat complaints of misplaced priorities, Republican lawmakers late Monday gave final approval Monday to an $11.8 billion spending plan for coming fiscal year.