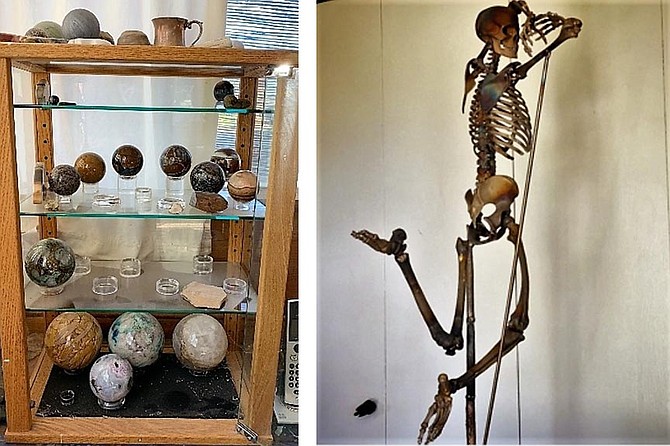 Eight spheres stolen, some pictured above left and constructed of various materials. Those identified include a three-inch meteorite sphere valued at $2500 value, a three-inch Basalt sphere with see thru tubes valued at $90, and a six-inch petrified wood sphere valued at $600. Photo at right, Skeleton bronze stolen, anatomically correct in a dance position, arms raised above head, legs leaping, about three foot tall and 30 pounds. Valued at more than $6000. Photos courtesy Yavapai County Sheriff's Office
Stories this photo appears in: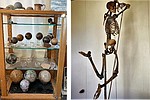 On May 8, 2019, Yavapai County Sheriff's deputies completed a burglary report that involved stolen artwork and other property from a Cornville home on Waddell Road.