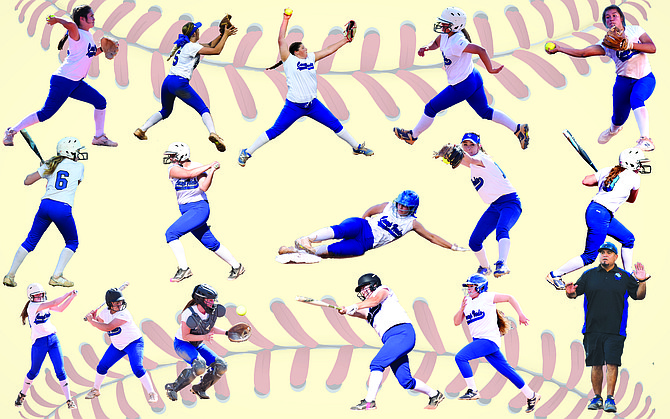 From left top row: Tyra Smith first team and Defensive Player of the Year, Rachel Stockseth first team and Offensive Player of the Year, Jacy Finley first team, Cassandra Casillas first team and Jenna Huey first team.
From left middle row: Madison Sharp second team, Carlee Oesterreigh second team, Bennett Holm second team, Miranda Sharp second team and Hailey Moore second team.
From left bottom row: Anna Peterson honorable mention, Naydeline Barrada honorable mention, Jenaca Durnez honorable mention, Summer Bast honorable mention and Henry Smith
Coach of the Year. VVN/James Kelley
Stories this photo appears in:
Almost every Camp Verde High softball player on the roster at the end of the season received honors from the Central Region.