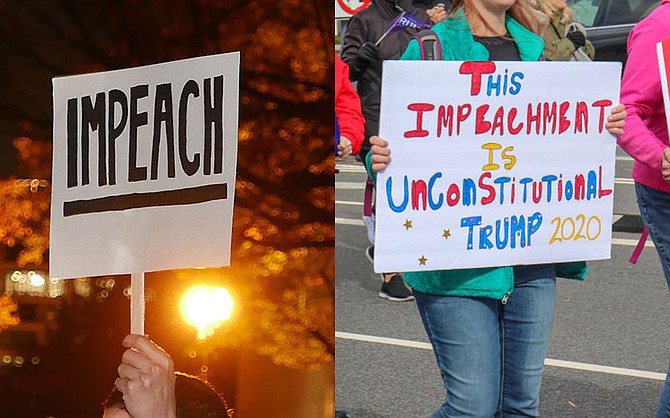 Two months of impeachment investigation, including weeks of televised testimony, does not appear to have shifted opinions of voters or lawmakers. But experts say that may change in the next round. (Photos by Photo by Susan Melkisethian and Megan U. Boyanton/Cronkite News)
Stories this photo appears in:
Two months of investigation and two weeks of televised hearings do not appear to have changed any minds in Arizona's congressional delegation about the potential impeachment of President Donald Trump.
By Wissam Melhem, Cronkite News
November 24, 2019