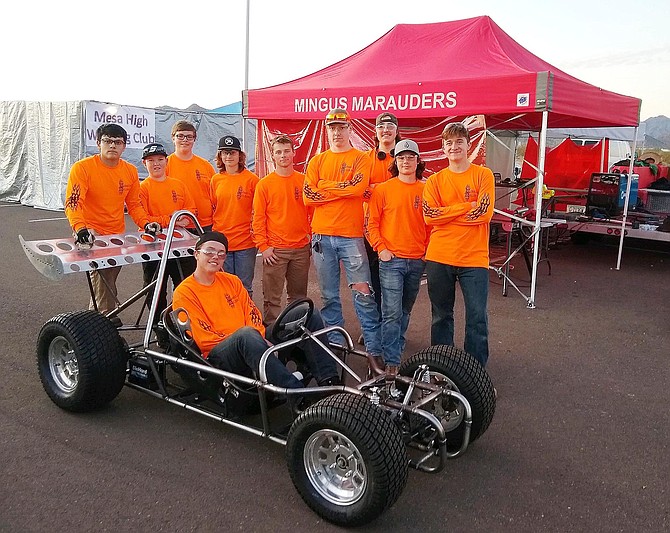 Mingus Union High School students finished third place overall in the Nov. 22-23 Welding Thunder competition in Buckeye. Students, from left, are junior Sergio Vasquez, freshmen Tuff Morgan, David Donovan, Desirae Barnes and Hunter Robinson, juniors Zach Figy and Chris Masten, senior Aiden Skoch and sophomore Wesley Swank, Also pictured, senior Jackson Shilling in the go-kart. Photo courtesy of Andrew Lamer
Stories this photo appears in: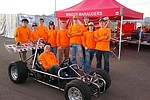 The welding club at Mingus Union High School has plenty to be thankful for. At the eighth annual Welding Thunder fabrication motor sports event Nov. 22-23 in Buckeye, Mingus Union's career and technical education students finished third overall out of 14 teams in fabrication, second in the high school division, and won the people's choice award.