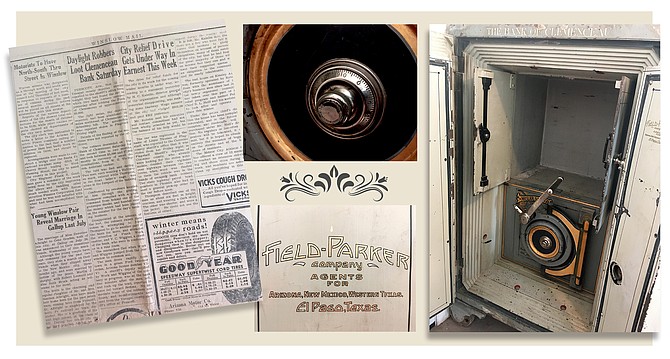 The Nov. 11, 1932 Winslow Mail, left, reported on the second of two robberies that year at the Bank of Clemenceau. At right, the bank's safe interior apparatus is locked, and the Clemenceau Museum is offering a $100 reward for anyone who can open it. VVN/Bill Helm
Stories this photo appears in: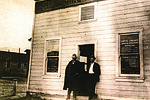 A light-colored sedan reportedly stolen in Flagstaff was found 28 miles northwest of the site of the second of two bank robberies — which happened only two months apart.