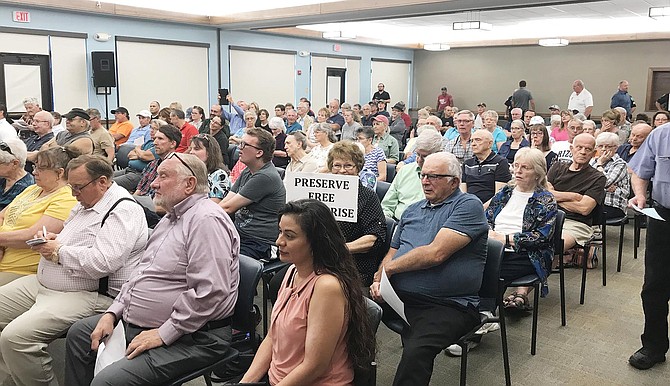 More than 200 people turned out to speak and/or listen Tuesday's Cottonwood Council work session on trash hauling. All 27 who spoke were against the idea of the city sending out a request for proposal to have a single trash hauler, preferring to continue choosing from among three companies. VVN/Jason W. Brooks photo
Stories this photo appears in: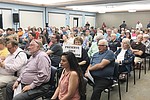 While Tuesday's work session discussion didn't lead the Cottonwood Council to a specific set of instructions for staff regarding solid waste hauling, it was clear the Council had less opposition to the idea of a single hauler than anyone who signed up to speak publicly.