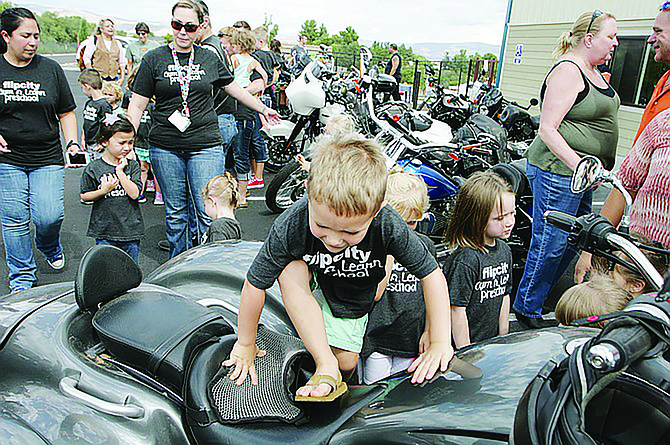 A young Flip City Gym-Preschool student climbs across a large motorcycle during last year's Little Bikers event. The educational event, meant to teach young children about motorcycles and how to watch for them, will involve Thursday, Sept. 19 visits to Flip City and to Cottonwood Community School. VVN/File photo
Stories this photo appears in: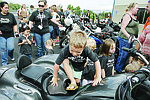 Just before hundreds of loud motorcycles roar into the west end of the Verde Valley, a handful of noisy bikes will head to two locations in west Cottonwood to show the youngest citizens what two-wheeling is all about.