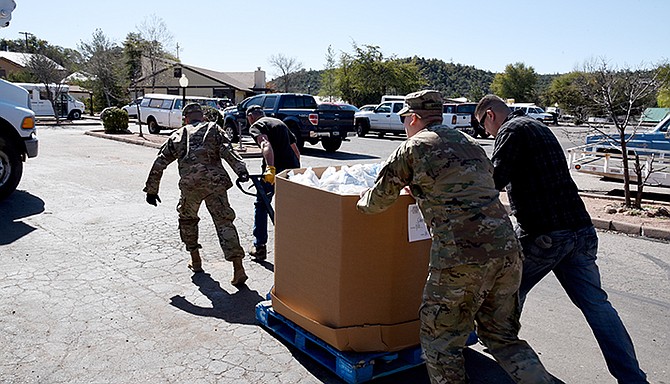 Members of the Arizona National Guard deliver food to a food bank in Payson on Monday. Under orders from Gov. Doug Ducey, the National Guard is providing support to food banks and grocery stores during the coronavirus pandemic. (Photo courtesy of Tech. Sgt. Michael Matkin/U.S. Air National Guard)
Stories this photo appears in: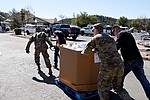 Nearly half of Americans live paycheck to paycheck, and 4 in 10 adults cannot afford to cover an unexpected $400 expense without borrowing or selling something – and the coronavirus pandemic has added to the burden for people living on the edge.
By Jonmaesha Beltran, Cronkite News
April 8, 2020