Sheila Polk is the Yavapai County Attorney.
Stories this photo appears in: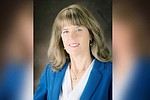 Yavapai County Attorney Sheila Polk appears to have held off a challenge for her office in the Aug. 4 Primary Election, ending Tuesday night with 69.24% to David Stringer's 30.76% of the vote.
By Tim Wiederaenders, Special to the Verde Independent
August 4, 2020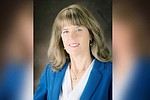 The next time you see a police officer just doing his or her job, take a moment to say thank you. It will mean more to them than you may realize.
By Sheila Polk: MY TURN
May 9, 2020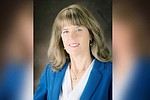 It was late evening. The middle-aged couple was watching TV in their Scottsdale home when two masked offenders wielding knives broke through a back door.
By Sheila Polk: MY TURN
April 21, 2020