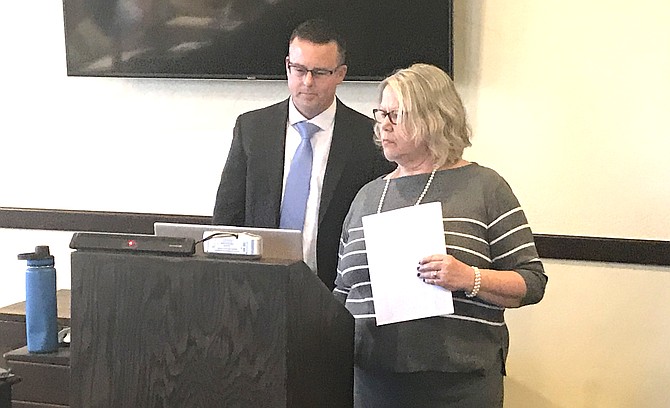 Town of Clarkdale Finance Director Kathy Cwiok introduces Arizona Department of Revenue City Services Team Manager Jess Rankin for his presentation at the Clarkdale Council's regular Tuesday meeting. The Council agreed to direct town staff to draft a resolution that would codify the 3 percent food for home consumption tax the ADOR has been collecting in conflict of a 2001 Clarkdale repeal of the tax. VVN photo/Jason W. Brooks
Stories this photo appears in: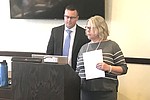 After the Arizona Department of Revenue sent its own staff to brief the Clarkdale Town Council on an overpaid tax situation, the Council agreed to attempt to leave things just as they are.