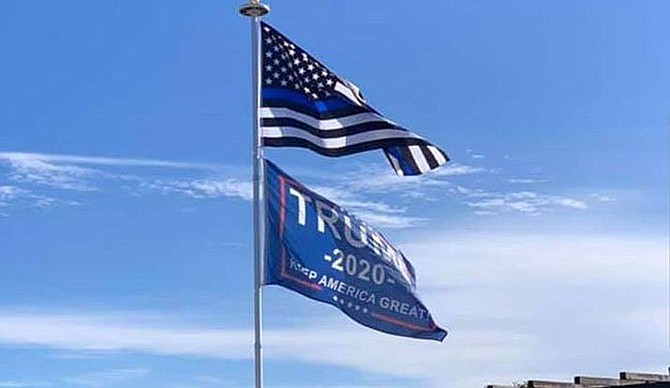 Prescott Valley resident Tawney Baccellia flies this "Trump 2020 Keep America Great" flag under her Thin Blue Line flag on a pole in the backyard of her home in the Viewpoint subdivision. After some controversy, PV's Planning & Zoning Commission considered whether or not this should be a town code violation during its Feb. 10, 2020, meeting. (Tawney Baccellia/Courtesy)
Stories this photo appears in: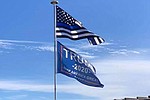 In front of a near-capacity crowd at the Prescott Valley Public Library Auditorium, the Planning & Zoning Commission on Monday, Feb. 10, approved a zoning ordinance amendment that would allow residents to fly flags with politicians' names on them.
By Doug Cook, Special to The Verde Independent
February 12, 2020