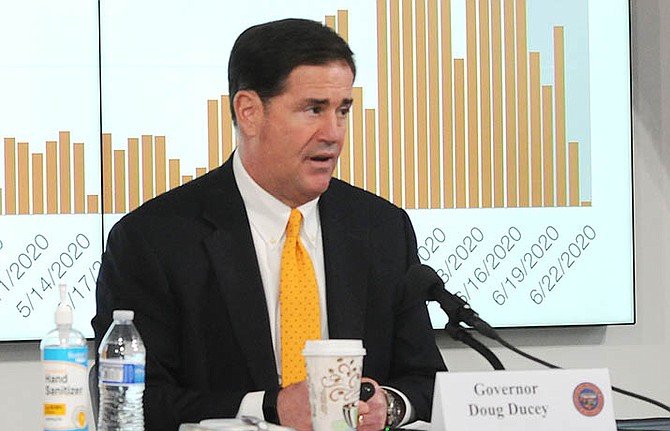 Gov. Doug Ducey discusses Thursday the increasing number of Arizonans infected with COVID-19 and how the only way to turn that around is more people staying home and wearing face masks. (Capitol Media Services photo by Howard Fischer)
Stories this photo appears in:
Gov. Doug Ducey is defending indoor political rallies with thousands of people without masks even as he admitted the only way Arizona will stop the upward trend of infections is if people mask up and stay home.