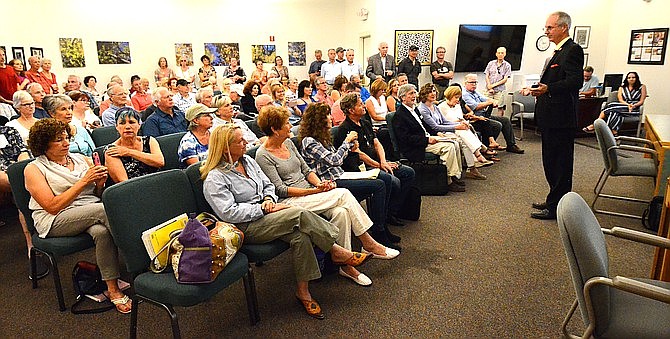 District 6 State Rep. Bob Thorpe addressed more than 200 people and listened to many of them share their concerns about short-term rentals in Sedona in July 2019. A House bill Thorpe co-sponsored, HB 2875, which would have restored rights of cities and towns to regulate short-term vacation rentals that legislators and Gov. Doug Ducey took away from them four years ago, was voted down in the House by a 35-25 vote Thursday. VVN file photo/Vyto Starinskas
Stories this photo appears in: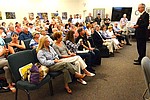 Efforts to restore some sort of regulation of vacation rentals are in limbo.