Associated Press
Stories this photo appears in: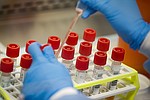 Test-result turnaround times for COVID-19 have improved over the past few weeks, a Northern Arizona Healthcare official said Thursday. NAH's chief quality officer, John Mougin, said turnaround from local laboratories has improved over the course of the month of March.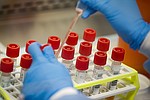 There are now 1,289 confirmed COVID-19 cases in Arizona, according to the Tuesday morning update on the Arizona Department of Health Services website.