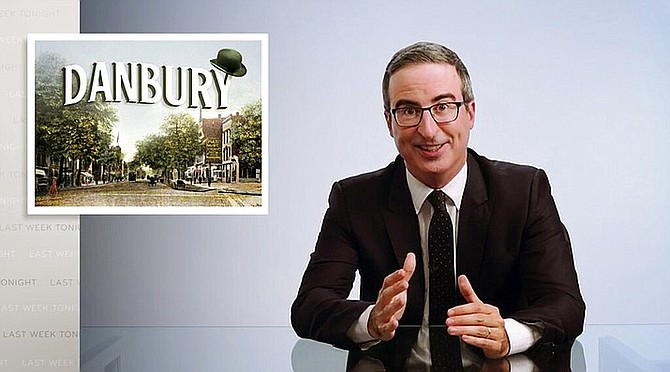 This video frame grab shows John Oliver from his "Last Week Tonight with John Oliver" program on HBO, Sunday, Aug. 30, 2020. On Aug. 22, Danbury, Conn., Mayor Mark Boughton announced a tongue-in-cheek move posted on his Facebook page to rename Danbury's local sewage treatment plant after Oliver following the comedian's expletive-filled rant about the city. Oliver then offered to donate $55,000 to charity if the city actually followed through with it. On Thursday, Oct. 8, the Danbury City Council voted 18-1 to rename the sewage plant after the comedian. (HBO via AP)
Stories this photo appears in: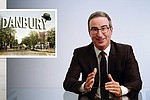 It's official. Every time residents of Danbury, Connecticut, flush, they will be sending their special deliveries to the John Oliver Memorial Sewer Plant.
By Dave Collins, Associated Press
October 14, 2020