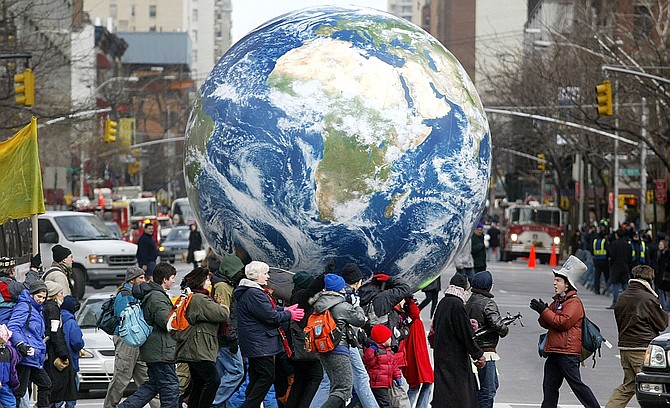 "We Are Many" is a remarkable thought-provoking inside story behind the first-ever global demonstration and its surprising and unreported legacy of inspiring today's non-violent protest movements. The film features Danny Glover, Noam Chomsky, Ron Kovic, Medea Benjamin, Jesse Jackson, Ken Loach, Brian Eno, Bill Fletcher Jr., Lindsey German, and many more.
Stories this photo appears in:
For free tickets and more information for the Sept. 21 International Day of Peace event, call 928-282-1177.