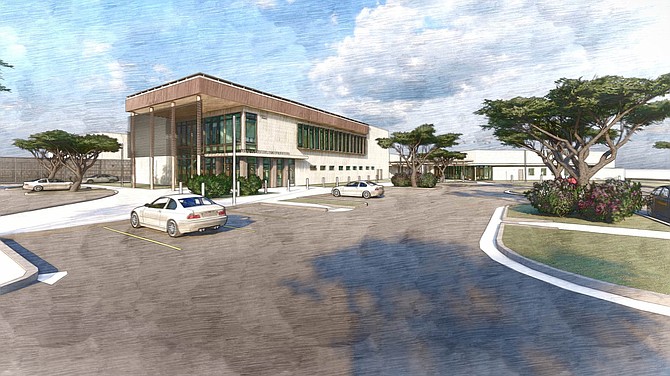 Artist's rendering of the new jail being built south of Prescott Lakes Parkway in Prescott, which will be called the Yavapai County Justice Center. Yavapai County recently launched a website specifically designed to keep residents informed about the new jail, https://yavapaijustice.com. (Yavapai County/Courtesy)
Stories this photo appears in:
Late last week, a Yavapai County Superior Court judge denied an injunction request from a Prescott Valley resident that was an attempt to delay the construction of the county's new jail/justice center.