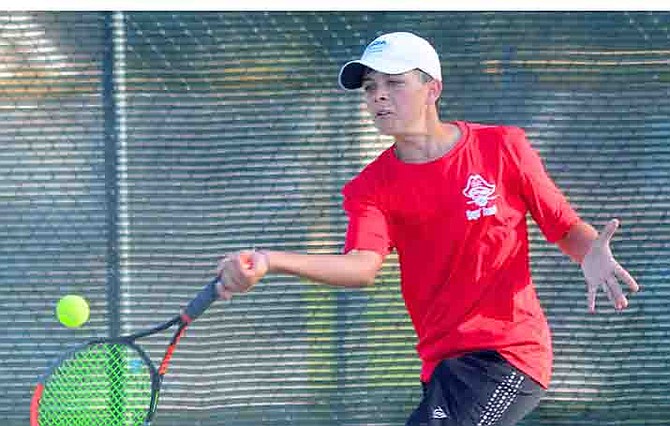 Mingus Union freshman Micah Russel returns the ball during his Thursday singles match against Drew Hildebrand of Cactus Shadows. The Marauders hosted duals three consecutive days this week, winning once. VVN/Vyto Starinskas
Stories this photo appears in: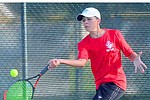 Last week, Mingus Union's boys tennis team had nearly all the mixed success a squad can have.