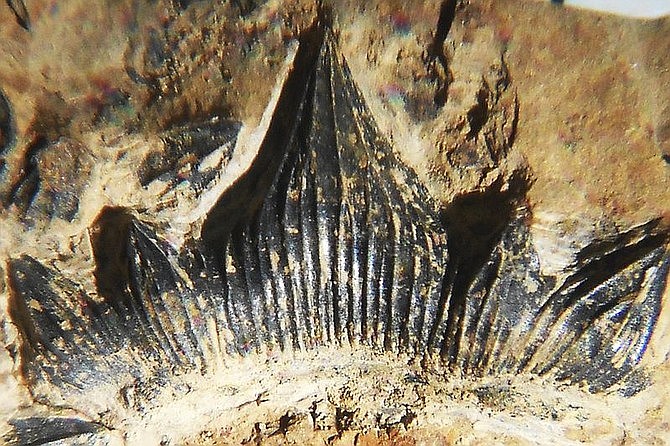 In this undated photo provided by John-Paul Hodnett is a single tooth on the lower jaw of a 300-million-year-old shark species named this week following a nearly complete skeleton of the species in 2013 in New Mexico. Discoverer Hodnett says it was the short, squat teeth that first alerted him to the possibility that the specimen initially dubbed "Godzilla Shark" could be a species distinct from it's ancient cousins, which have longer, more spear-like teeth. (John-Paul Hodnett via AP)
Stories this photo appears in: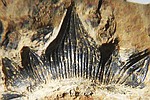 The 300-million-year-old shark's teeth were the first sign that it might be a distinct species.
By Cedar Attanasio, Associated Press
April 24, 2021