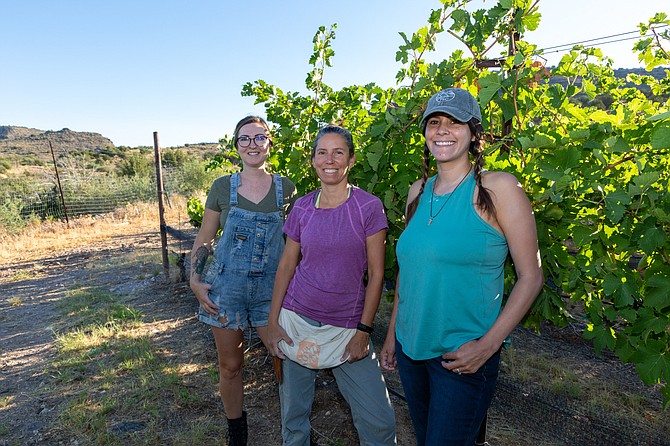 From left to right: Bree Nation, Gayle Glomski, Lauren Maldonado. The wine label, Vin De Filles, (French for 'Girls' Wine'), came naturally and received full support from PSC's owners, vineyard manager and winemaker allowing the ladies to use PSC's grapes, production facility, event spaces and tasting room. (Jenelle Bonifield/Courtesy)
Stories this photo appears in: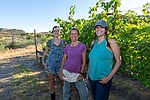 Vin de Filles is an Arizona Women's Project supported by Page Springs Cellars (PSC), located at the foothills of Sedona. This project was founded during a grape harvest in 2019 by Gayle Glomski, who works at Page Springs Cellars.