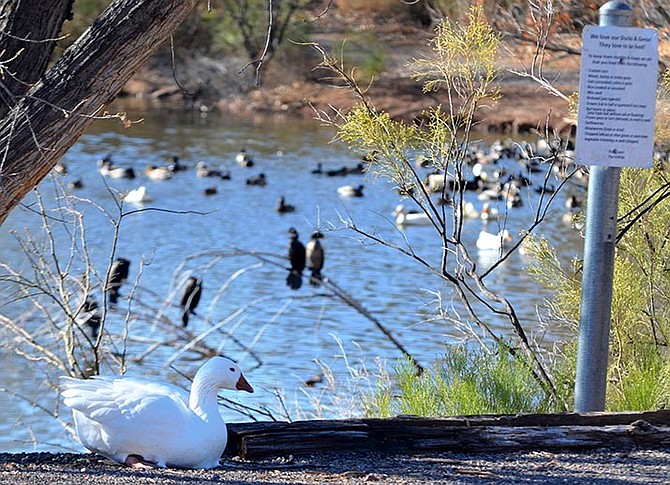 Geese and ducks living at the pond on East Del Rio Drive are fed by people who enjoy them. Verde Village Property Owners Association would like the public to stop bringing and dumping domesticated birds at the pond, as they cannot survive. VVN/Vyto Starinskas
Stories this photo appears in: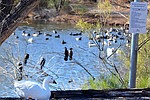 The number of domestic ducks and geese living like wild birds at a popular Verde Village pond is increasing, but it's the people who are causing an ugly-duckling situation.