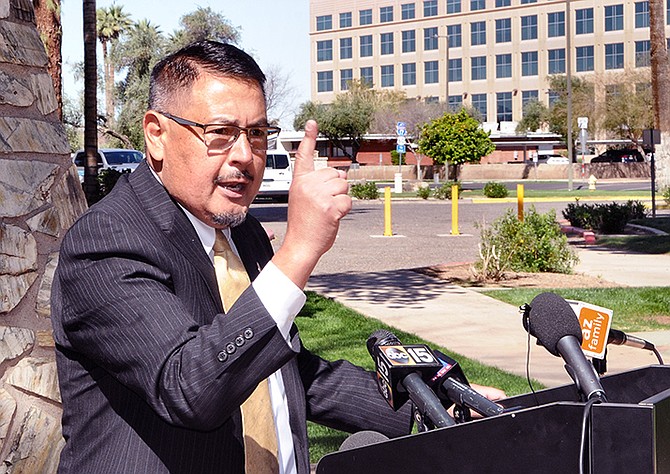 Maricopa County Supervisor Steve Gallardo on Monday accuses Senate Republicans of pushing the idea of an audit of the 2020 election as an excuse to erect a new series of restrictions on how people can vote. (Capitol Media Services photo by Howard Fischer)
Stories this photo appears in: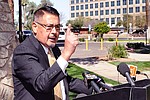 Gov. Doug Ducey said he's confident in the results of the 2020 election yet wants to see the results of a Republican-backed audit and hand count of 2.1 million ballots cast in Maricopa County.