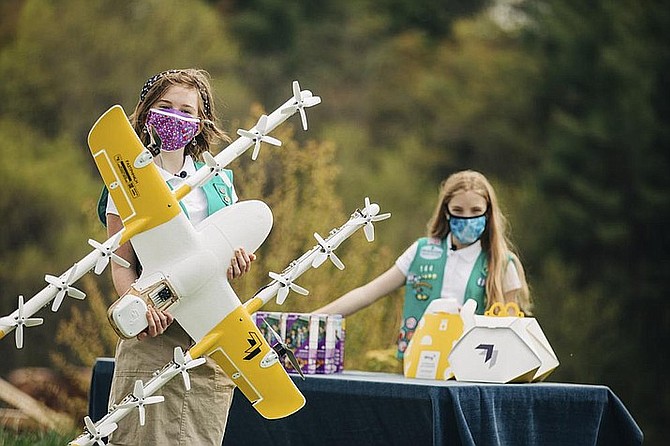 Girl Scouts Alice, right, and Gracie pose with a Wing delivery drone in Christiansburg, Va. The company is testing drone delivery of Girl Scout cookies in the area. (Sam Dean/ Wing LLC via AP)
Stories this photo appears in:
Missing out on Thin Mints in the pandemic? A Google affiliate is using drones to deliver Girl Scout cookies to people's doorsteps in a Virginia community.
By Matt O'Brien, Associated Press
May 8, 2021