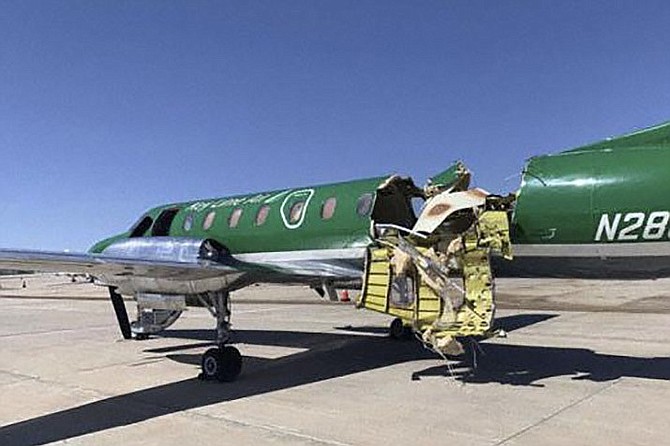 This image from CBS Denver shows a Key Lime Air Metroliner that landed safely at Centennial Airport after a mid-air collision near Denver on Wednesday, May 12, 2021. Federal officials say two airplanes collided but that there are no injuries. The collision between a twin-engine Fairchild Metroliner and a single-engine Cirrus SR22 happened as both planes were landing.(CBS Denver via AP)
Stories this photo appears in: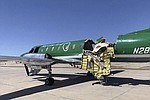 Two small airplanes collided in midair Wednesday near Denver, leaving one aircraft nearly ripped in half and forcing the pilot of the other to deploy a parachute attached to the plane to land safely. Remarkably, no one was injured, officials said.
By Patty Nieberg, Associated Press
May 15, 2021