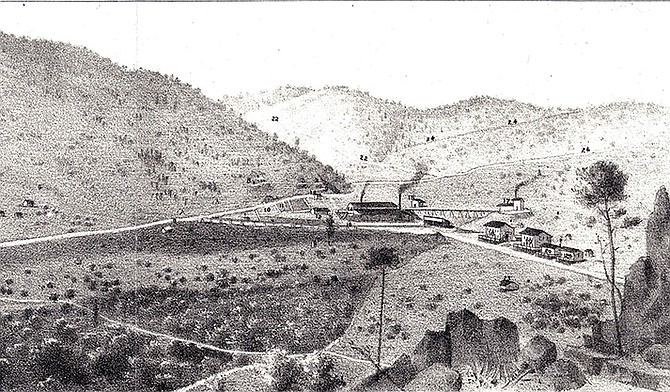 United Verde Copper Company in 1884, as it appeared when shareholders James A. Macdonald, president, Eugene M. Jerome, secretary-treasurer, Governor Frederick A. Tritle and Dr. Bushnell, board members, and other investors visited during January and May. (Czar James Dyer drawing, Glenda Farley collection.)
Stories this photo appears in: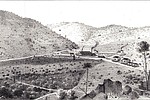 United Verde Copper Company smelter began Aug. 1, 1883, and resumed Aug. 1, 1887.