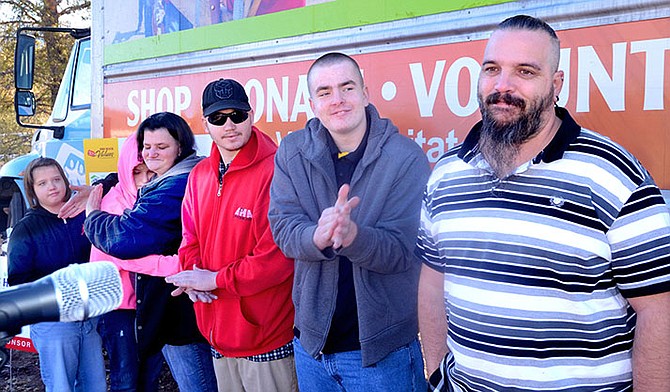 William Demankowski, his wife, Teresa, and four children, Will, Camille (in pink), Karma (in black) and Vinnie thank the audience during the groundbreaking for their new house in Rimrock on Friday, Dec. 9. (VVN/Vyto Starinskas)
Stories this photo appears in:
William Demankowski has never owned a home before. Now thanks to Verde Valley Habitat for Humanity, his dream will come true.