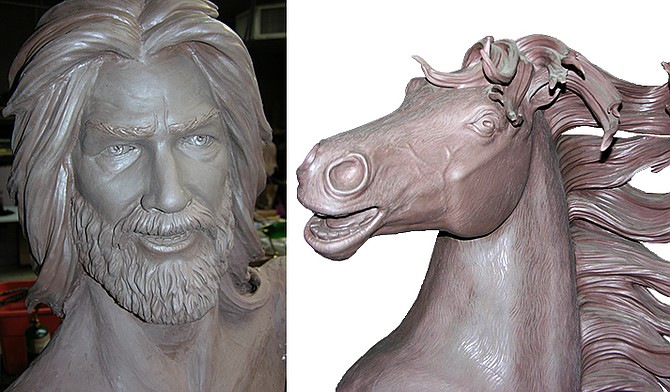 John Soderberg's new works Zeus and Pegasus. (Cindy Cole/courtesy)
Stories this photo appears in: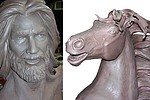 The first time I met John Soderberg, he was dressed in a red Santa suit with a pillow stuffed in the belly and his natural white hair and beard framing his gentle eyes under the Santa hat. Every kid waiting in line to receive a gift from him and tell him their most heartfelt wishes believed beyond a doubt he was the real thing. And, in his life, he has proven them right, with or without the Santa suit.