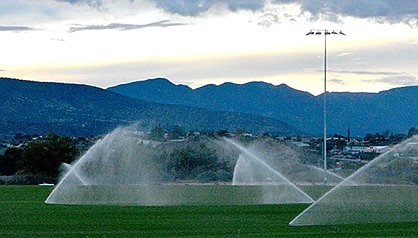 The soccer fields are watered in the evening at Camp Verde Sports Complex. (VVN/Raquel Hendrickson)
Stories this photo appears in: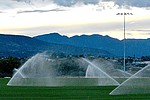 Public Works Director Ken Krebbs took to the podium Wednesday evening to ask the council to purchase soccer goals for the Camp Verde Sports Complex.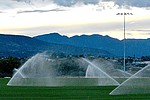 Camp Verde Town Council approved more than $106,000 in additional funds for the sports complex by way of change orders.