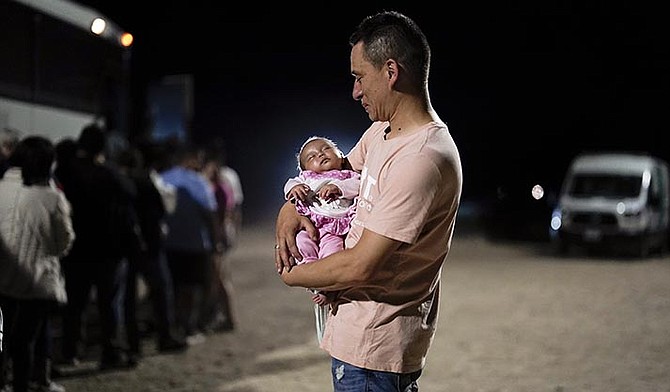 A migrant man from Colombia holds his baby daughter after crossing into the United States near the end of a border wall Tuesday, Aug. 23, 2022, near Yuma. (AP Photo/Gregory Bull)
Stories this photo appears in: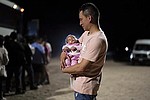 Hours before Arizona Gov. Doug Ducey declared "a major step forward to secure our border" with the installation of 130 double-stacked shipping containers, hundreds of migrants found their way around them, belying his claim.
By By ELLIOT SPAGA, Associated Press
September 4, 2022