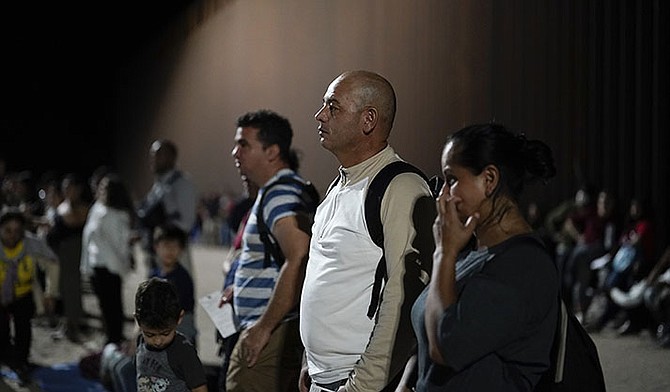 Migrants from Colombia, front, wait to be processed by Border Patrol agents near the end of a border wall Tuesday, Aug. 23, 2022, near Yuma, Arizona. The Border Patrol is seeing a dramatic shift in the type of migrants who come across the busiest places on the U.S.-Mexico. Migrants are now coming from more than 100 countries, and Mexicans are virtually absent. (AP Photo/Gregory Bull)
Stories this photo appears in:
As hundreds of migrants line up along an Arizona border wall around 4 a.m., agents try to separate them into groups by nationality.
By By ELLIOT SPAGAT, Associated Press
September 7, 2022