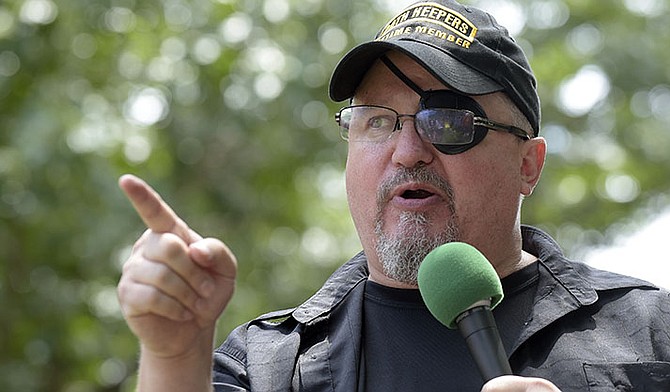 Stewart Rhodes, founder of the citizen militia group known as the Oath Keepers speaks during a rally outside the White House in Washington, on June 25, 2017. Rhodes formally launched the Oath Keepers in Lexington, Massachusetts, on April 19, 2009, where the first shot in the American Revolution was fired. (AP Photo/Susan Walsh, File)
Stories this photo appears in: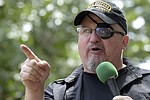 Long before he assembled one of the largest far-right anti-government militia groups in U.S. history, before his Oath Keepers stormed the U.S. Capitol on Jan. 6, 2021, Stewart Rhodes was a promising Yale Law School graduate.
By By JACQUES BILLEAUD and LINDSAY WHITEHURST, Associated Press
September 26, 2022