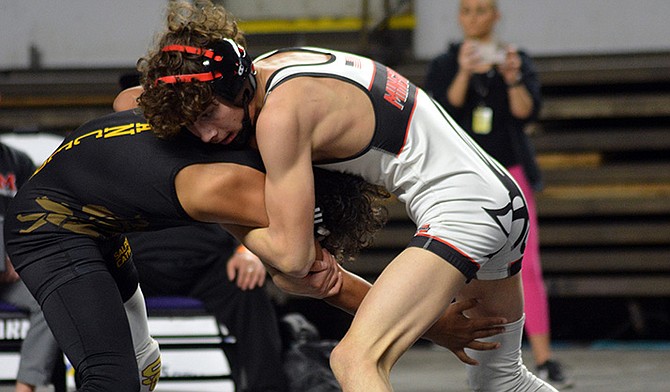 Main photo: Brody Townsend in action during the gold-medal bout during the 2022 Arizona State Wrestling Championships, which he won. (VVN/file/Raquel Hendrickson)
Stories this photo appears in: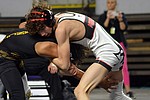 Meet Brody Townsend, an 18-year-old star wrestler at Mingus Union High School. Brody began wrestling in the fourth grade after being suggested to give it a try by a friend. As soon as he started, he fell in love with the sport.