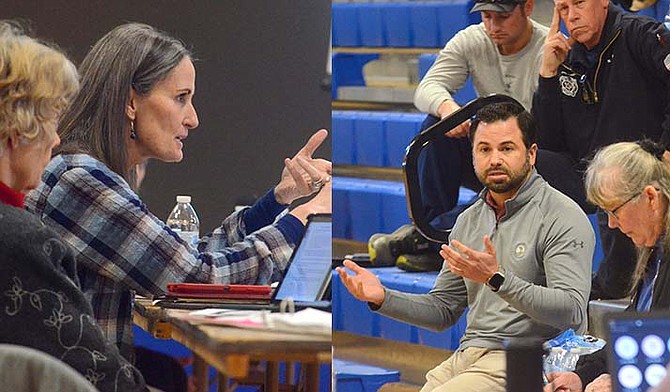 Fire Board Member Jenny Sabato makes a point during the Copper Canyon Fire District Board meeting Friday, March 3, 2023, in the Camp Verde community gym. Gabriel Buldra, from the James Vincent Group, presents different scenarios or options. (VVN/Vyto Starinskas)
Stories this photo appears in: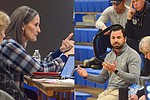 Emotions ran high at the Copper Canyon Fire District meeting Friday as the Fire Board discussed cutting long-time employees to correct a $1.3 million debt to Yavapai County.