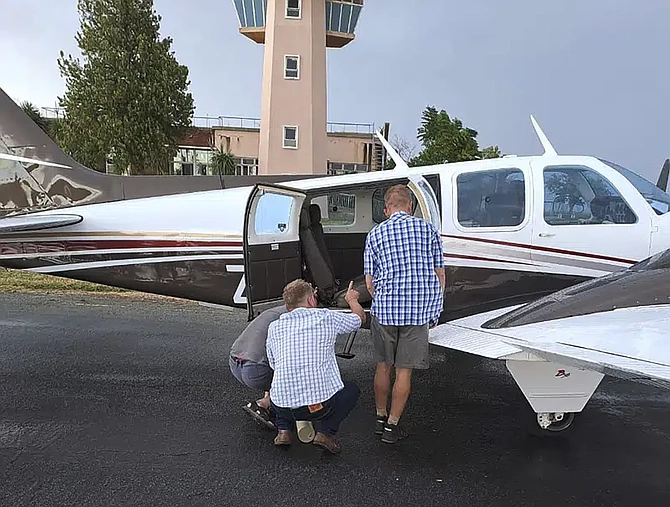 In this photo provided by Brian Emmenis, people look inside a plane at the Welkom Airport, in Welkom, South Africa, as they search for a venomous snake that the pilot found hiding under his seat midair, Monday April 3, 2023. Rudolf Erasmus had four passengers on board the light aircraft during Monday's flight when he felt "something cold" slide across his lower back. He glanced down to see the head of a fairly large Cape Cobra "receding back under the seat," he said. (Brian Emmenis via AP)
Stories this photo appears in: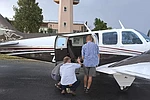 A pilot in South Africa made a hasty emergency landing after discovering a highly venomous cobra hiding under his seat.