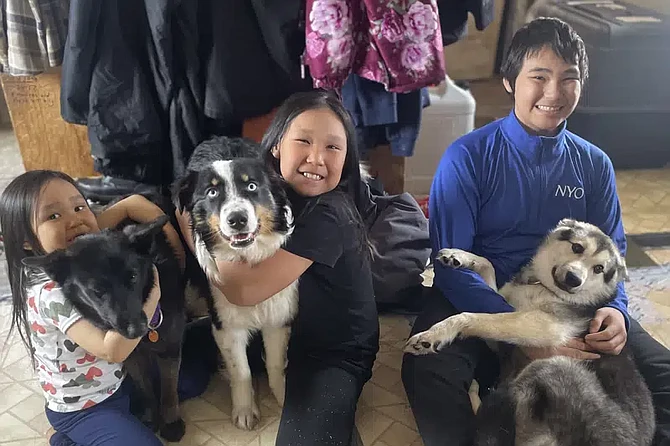 In this photo provided by Mandy Iworrigan is Nanuq, in the middle with Brooklyn Faith, after the 1-year-old Australian shepherd was returned to Gambell, Alaska, on April 6, 2023, after it disappeared for a month and walked on the Bering Sea ice 150 miles to Wales, Alaska. On the left is Zoey with Starlight and on the right is Ty with Kujo. (Mandy Iworrigan via AP)
Stories this photo appears in: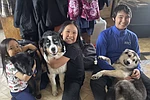 A 1-year-old Australian shepherd took an epic trek across 150 miles (241 kilometers) of frozen Bering Sea ice that included being bitten by a seal or polar bear before he was safely returned to his home in Alaska.