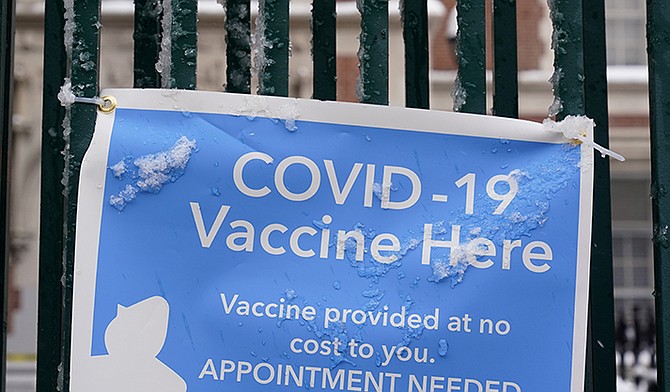 A sign covered with ice advertises a COVID-19 vaccination site in New York, Tuesday, Feb. 2, 2021. On Friday, Nov. 17, 2023, The Associated Press reported on stories circulating online incorrectly claiming over-the-counter cold and cough medications are being pulled from drugstore shelves in an effort to start the "next plandemic" or force people to get the COVID-19 vaccine. (AP Photo/Seth Wenig, File)
Stories this photo appears in: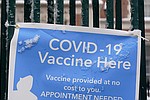 A roundup of some of the most popular but completely untrue stories and visuals of the week. None of these are legit, even though they were shared widely on social media.