Christopher Elliott is the chief advocacy officer for Elliott Advocacy in Sedona. Email him at chris@elliott.org or get help with any consumer problem by contacting him at elliott.org/help.
Recent Stories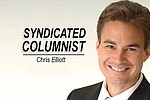 Why won't PayPal refund the mysterious $100 donation made from Jon Lau's account? It won't say - and it won't pay the money, either.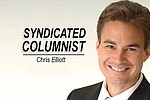 After organizers cancel the Tampa Bay Blues Festival, they refuse to give Donna Dandrea and her husband a refund. Can they do that?</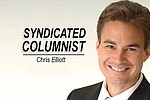 Ticketmaster still owes Matthew Gerstman a $2,031 refund for a canceled Taylor Swift concert. A year later, he is seeing red.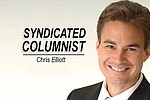 Diane Dukes can't make it to comedian Ron White's show after she receives a cancer diagnosis. Is there a way to get a refund for the event?