Glenda Farley is a columnist for The Verde Independent. Local historian Glenda Farley guides us on a journey back in time to discover fascinating moments that make up our Verde Valley history. Contact her via email at verdeheritage@yahoo.com.
Recent Stories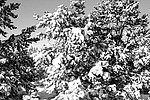 Prior to the "1967 Snowstorms" old-timers remembered the 1916 storms. Newspaper reports tell the story.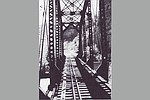 This new railway was constructed from Cedar Glade (named Drake in 1920) on the Santa Fe, Prescott & Phoenix (SFP&P) Railway to what would become Clarkdale, a distance of about 38.5 miles during 1911 and 1912 with a crew of up to 1,000 men.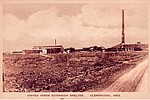 "The United Verde Extension Mining Company's [UVX] smelter at Clemenceau was closed down permanently when Thursday's shift went off duty, because the company's mines at Jerome are not producing sufficient ore to justify continuance of smelter operations, it was announced today over long-distance telephone by George Kingdon, of Jerome, general manager."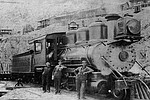 The occasion of imbedding the copper-gold-silver spike securely proved to be a very pleasant and interesting event.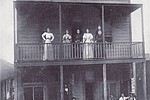 "On Saturday, [December 25,] the 'Journal-Miner' [in Prescott] received a special telegram from Jerome, giving an account of a disastrous conflagration which occurred there on Friday night."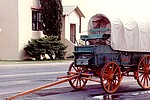 The prohibition-era architectural styles of "Old Town" were modified with the addition of decorative western and old Southwest architectural elements considered to be appealing by tourists to attract shoppers to the district.
"The magic of mining has been well exemplified in the Jerome district during the last 2 years."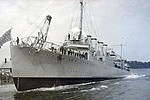 It was the custom of the Navy to name its destroyers for distinguished commanders and admirals. The naming of a destroyer for Cpl. John Henry Pruitt marked the first time such an honor had been accorded to an enlisted man.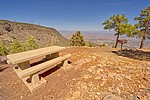 Mount Mingus in the Great Smokey Mountains National Park in Tennessee on the border of North Carolina, with a summit of 5,802 feet, was named for the Mingus family who arrived there in the late 1700's. Mingus Mountain in the Prescott National Forest, with a summit of 7,818 feet, was named for the Mingus (Minges, Menges) men who had become residents before 1880. Who were they?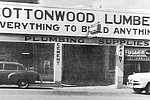 The 1917 Pioneer Hotel was rebuilt during 1929. Paint has recently been removed from the small panes of glass across the front and the historic appearance of the building has been restored except for the drive-through vehicle entrance.