Local historian Glenda Farley guides us on a journey back in time to discover fascinating moments that make up our Verde Valley history.
Recent Stories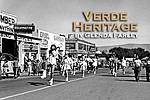 The new bandstand was built south of the grandstand on the west side of the ball park.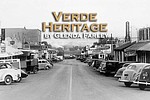 A fire in the center of town on the east side of Main Street during February was followed by the fire that destroyed most of the west side of Main Street during April of 1925. One year later, on the first anniversary, most of the buildings had been rebuilt.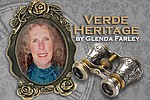 Camp Funston, where Yavapai County recruits were trained during World War I, was identified as a source of the influenza epidemic.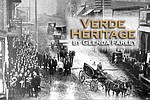 This epidemic began during the first week of March and lasted until the middle of June.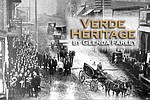 In Arizona Territory, this was a legal holiday observed on the first Friday of February. Later, Arbor Day was celebrated on the first Friday of February in the southern counties and the first Friday of April in the northern counties. Arbor Day is now observed on the last Friday of April.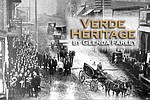 The mine at Jerome was shipping 12 railroad cars of 25% copper ore daily, and plans were made to build a smelter.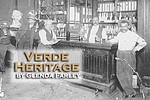 Residents of Jerome complained about the indifference of county officials during the epidemic. The petition for the incorporation of the Town of Jerome was granted on March 8.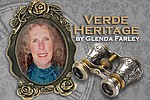 The Marcus J. Lawrence Memorial Hospital building became a senior citizens' home.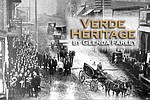 The proposed dam was expected to be built until the stock market crashed during October.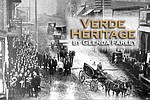 Incorporated Clarkdale old town area of 1.95 square miles, more than doubled in size with the addition of 2.31 square miles mostly owned by Clarkdale Realty, Inc.