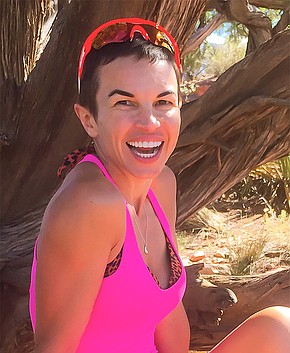 Be Fit Fit! blogger Magdalena 

Romanska writes about fitness-related topics from some healthy ideas for a breakfast, why is it good to take that daily walk, weight train, pick up those kettle bells, inspiring exercises.
Recent Stories
Labels are so subjective and they easily come and go.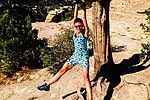 You often address me "Miss Fit-Fit" – stemming directly from the name of my business, the Be Fit Fit Studio in the Village of Oak Creek. When my clients see a doctor (or just complain to their significant other), they would often report back to me that they shared with the doctor/partner/friend what "Miss Fit-Fit" does to them during their training/torture sessions with me.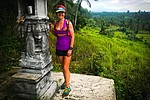 In the fitness-related field, you might observe excessive preoccupation with training or with the amount of time spent at the gym. You might also notice almost obsessive fixation on any type of diets/cleanses/quality and quantity of foods consumed.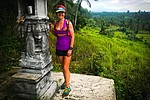 Happy ad Fit-Fit Holidays to you, my beloved Friends! Tomorrow, I am launching myself out onto yet another awaited, anticipated, and planned to detail transcontinental adventure.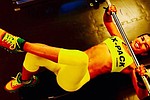 Women and lifting weights do not mix at all. You shouldn't even try it. Or if you must, do more reps using light weights so you don't even break a sweat. And do not forget, it is not good for ladies to squat. Leave all that to the other gender; they are just better at it …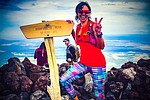 During the initial evaluation, some Clients tell me that they seem to be doing everything right in terms of their fitness, but they don't have much (or any) results.
The difference was major, at least from my Mommy-On-Duty perspective. I went in there with my 16-year-old daughter, Amaya. Few days earlier, both of us decided to do it. You know, she had been preparing for the Grand Canyon Rim-To-Rim with her school, our beloved VVS, which is to happen in May this year. She kept hiking around the Baldwin Trail three times at a time with her friends, in circles. Or the Hiline slopes.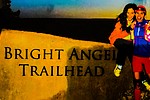 So, the researchers pronounced themselves. The verdict is in.
In the beginning of October, Magdalena Romanska, owner of the Be Fit Fit Training Studio in VOC and Realtor® at the Russ Lyon Sotheby's International in Sedona, participated in the three-day Grand Circle Trailfest. The event's headquarters were in Kanab, where the organizers build a "tent city" to host the runners. Festivities, expo, night time movies, s'mores, and massages were all located right there to the delight of the relatively spoiled athletes.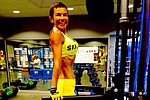 I am addicted to colors. From painting the first condominium which we owned back in Montreal in 16 (sixteen) colors, which, everybody was saying, were "nicely blending and talking to each other", through dressing like I was a walking rainbow, to the colors of my food.