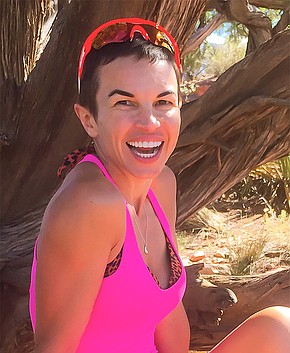 Magdalena Romanska
Independent Columnist
Be Fit Fit! blogger Magdalena 

Romanska writes about fitness-related topics from some healthy ideas for a breakfast, why is it good to take that daily walk, weight train, pick up those kettle bells, inspiring exercises.
Recent Stories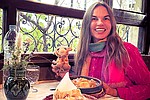 We all have our own ways of empowering ourselves. Some of the ways in which I have empowered myself through my lifetime include, for example, being a mom and an Ironman, knowing that my IQ score is 168 and that I can run very far, winning a battle against breast cancer, learning to say "No," escaping Communism, and getting a PhD (not necessarily in that chronological order).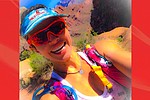 Years ago, I was interviewed by a Phoenix TV station about endurance training in extreme heat.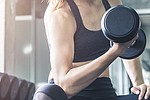 Earlier today, I was pumping iron and listening to "Dreams" by The Cranberries…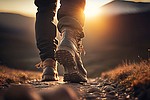 While hiking or running, I often look at my weary shoes and think of the concept of the "step."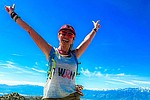 It is normal, valid, and beneficial to feel both lows and highs. For clarity, I am talking about our emotions and not about the stock market.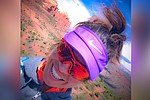 I used to strive to be perfect. Fifty years later, I clearly see that this desire originated in my fear of being judged and rejected. Getting the best grades made me feel somewhat closer to perfection.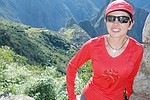 Essentially, there is nothing wrong with the goal of having a good time!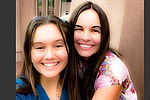 That text came my way just after 2 p.m. on Oct. 5. The text which, I wish, no parent would ever have received.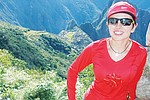 As I have been having a somewhat unconventional and scattered month, I decided to ground myself. Focusing on the shifting seasons, monsoons and storms seemed like a good idea.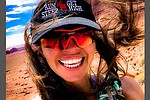 I have been a fan of existentialism and absurdism since my high school years. One of my favorite quotes from A. Camus is: "Real generosity toward the future consists in giving all to what is present."